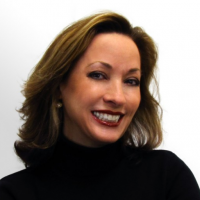 Jan Moran
Historical Fiction, Romance
Jan Moran is a Rizzoli bestselling and award-winning author. She writes historical women's fiction (The Winemakers, Scent of Triumph) for St. Martin's Press, a contemporary women's fiction series (Love California), and nonfiction books (Vintage Perfumes). Her stories are smart and stylish, and written with emotional depth. Jan often draws on her international travel and business experiences, infusing her books with realistic details. The Midwest Book Review and Kirkus have recommended her books, calling her heroines strong, complex, and resourceful. She blogs for ProjectEve and at www.janmoran.com.

Her books are sold around the world, having been translated into Italian, German, Russian, Portuguese, Turkish, and other languages. Jan has been featured in numerous publications and on television and radio, including CNN, Women's Wear Daily, Allure, InStyle, and O Magazine. As an editor and writer, she has covered fragrance, beauty, and spa travel for a variety of publications such as Cosmopolitan, Elle, Costco Connection, and Porthole Cruise. Clients have included Sephora, DFS, JCPenney, and Nordstrom.

Jan speaks before many groups, including Fashion Group International, The Fragrance Foundation, and The American Society of Perfumers. She has represented brands and retailers in media on behalf of several public relations companies, including Edelman and DeVries. Jan is available for speaking engagements.

Jan enjoys receiving letters and emails from readers, and she is available to speak to book clubs about her writing and entrepreneurship. Visit her personal website or blog to contact her.
Recommended Featured Books
"I firmly believe, notwithstanding all our complaints, that almost every person upon earth tastes upon the totality more happiness than misery."